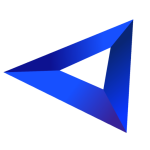 Empowering Digital Growth
Our purpose is to empower online businesses globally to achieve digital excellence.
In the corridors of a prestigious institute, "KIIT University" in Bhubaneswar, Odisha, India, Animesh Hrishi Das founded Hostcode Lab Technologies. It was a time of exploration and passion, with our humble beginnings taking root in a hostel called "Kings Palace – V or KP-5." Animesh started his journey with a vision to simplify the digital world for businesses and professionals.
As a student, he rallied a small team of 4-5 juniors who began their internship with him. They were driven by a shared belief in the transformative power of digital technology. From those early days in the hostel, the seeds of innovation were sown, and the vision for Hostcode Lab Technologies was formed.
The journey was not without its challenges. As we navigated the rapidly evolving digital landscape, we encountered hurdles in scaling our services and meeting the diverse needs of our clients. These challenges only strengthened our resolve to provide reliable, scalable solutions. We learned, we adapted, and we continued to innovate, ensuring we stay at the forefront of technology to serve our clients better.
Our values shape the culture of our organization and define the character of our company.